TRC's lead tire & wheel brand, TECH Tire Repairs, the Global Tire & Wheel Authority, has Distributors all over the world, who are actively working in many ways to support their local communities during this challenging time. As the COVID-19 impacts Portugal, Victor Rocha, CEO of Altaroda, one of TECH's Portuguese Distributors saw a local need in his community and has decided to do something to help others way beyond providing essential tire & wheel service products.
Victor and his team have spent their time personally delivering a wide range of personal protective equipment (PPE) including masks, clothing, gloves, visors and hand sanitizer to multiple hospitals, healthcare centers, nursing homes and government buildings in Portugal. This support has helped to ensure these vital organizations engaged in saving people's lives are equipped with the required resources, enabling frontline workers to save time and expense from sourcing these items themselves.
TECH and the entire TRC organization is grateful and proud to have distribution partners positively impacting their local communities. We send our heartfelt "thanks" to Victor and his team for helping support those fighting this formidable foe!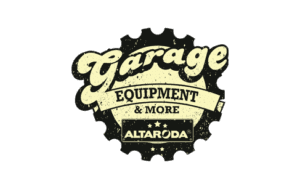 Well done to all at Altaroda!
To learn more about Altaroda and their operations in Portugal, please click here or please contact techeurope@trc4r.com.