Trust Tech: Much more than a tagline!
Technical Rubber Company, a global leader in tire and wheel service products since 1939 is trusted worldwide. At TECH, we take great pride in earning our customers' trust in 96 countries every day over the last 79 years.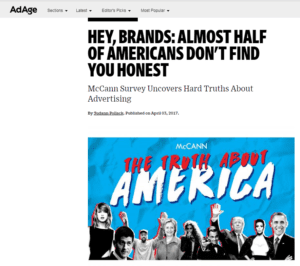 We recently read in Ad Age1 that, "Some 42% of Americans find brands and companies less truthful today than 20 years ago, according to a survey presented by McCann." Companies are investing more resources than ever peppering consumers with branding messages, what a startling statistic!
On the positive side, Neilsen2 published the top ten brands trusted by men and women in August, 2015. Kudos to the Band-Aid (men) and Ziploc (women) brands, along with their parent companies, Johnson & Johnson and SC Johnson, respectively for being the most trusted American brands. Quite an achievement to build that level of trust with consumers in their respective markets.
TECH has the potential to help as many consumers around the world Band-Aid or Ziploc. With more than a billion vehicles in use globally, every driver has multiple opportunities to need tire and wheel services during every tip. Additionally, TECH has quietly earned technicians' trust in the back of repair shops for 79 years. Some statistics to share:
In 2017 if we lined all the tires that TECH repairs kept out of landfills, end-to-end, they would circle the earth 2.5 times!
TECH has turned our name into an acronym "Teach Each Customer How" which is our mantra for technician training in both dedicated training centers around the globe and at countless end-user locations every day. Currently, TECH Training takes place on 6 continents.
TECH's leadership extends to the numerous industry boards that our subject matter experts and business leaders participate in to create clear product and procedural safety standards.
TECH thanks our customers both large and small for their trust. We are grateful for the opportunity to provide you with world-class tire and wheel products and services.
1Ad Age: "Hey America, Almost half of Americans Don't Find You Honest". April 3, 2017. Ad Age
2 Neilsen: "Top 10 Trusted Brands: What Brands do Male and Female Consumers Trust the Most?". August 31, 2015. Neilsen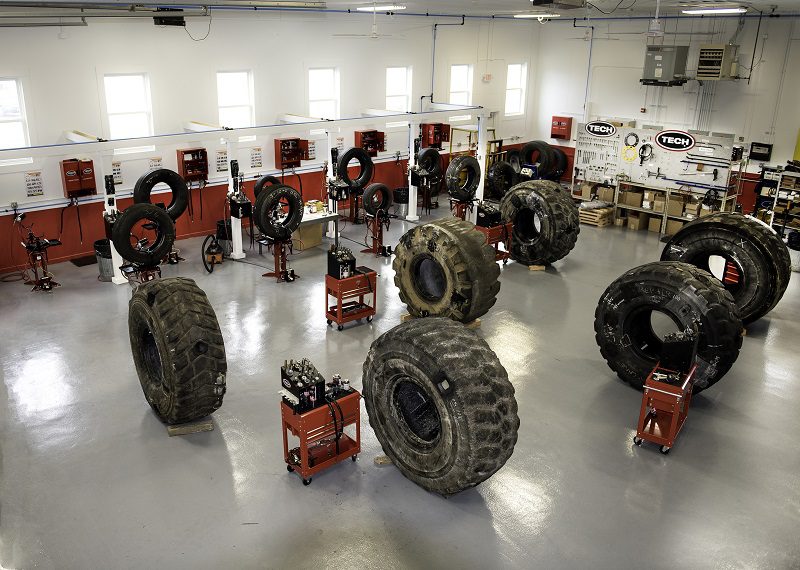 TECH Tire Repair Training Floor