Salvadori Engaged In The Battle Of Improper Tire Dumping
Illegal tire dumping is a critical situation around the world and is a threat to the environment. More specifically, Italy has experienced an overwhelming amount of illegal tire dumping, mainly due to non-compliance with tire collection regulations.
EcoTyre is a consortium that represents excellence and best practices in the management of end-of-life tires (ELTs).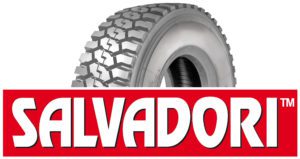 Like EcoTyre, TRC's lead recycling business Salvadori, who has more than 30 years of designing, engineering, fabricating and deploying sophisticated recycling facilities all over the world, supports EcoTyre's mission. Salvadori's solutions create an economically viable outlet for ELT's.
Salvadori's approach and solution to process scrap tires into new products is an example of the new "Circular Economy" in which a product previously thought to be at the end of its useful life, like ELT's, are recycled and then repurposed into a new product with a new use. This turns what was previously thought of as waste into a new resource.
EcoTyre has also committed to fight illegal tire dumping in Italy by allocating additional budget to collect 250,000 ELTs by the end of this year. This extraordinary collection effort is in addition to the scheduled management interventions at over 10,000 collection points throughout the country.
"These actions by EcoTyre to gain control of the illegal dumping will help ensure ELTs are getting repurposed and aren't piling up, becoming a hazard to our environment," says Genti Bardhi, Salvadori's North American business development manager.
"Salvadori and TRC continue to work hard to collaborate and educate a wide variety of organizations and stakeholders in North America and around the world, regarding the value of scrap tire management." says Bardhi.
To learn more about TRC and their brands that fulfill their 4r vision while supporting the circular economy, visit TRC4r.com.