Salvadori Compliments New Recycling Technology Implemented in Michigan
The U.S. Tire Manufacturers Association has released its 2017 U.S. Scrap Tire report and lauds scrap tire management as a "great environmental success story."
Since 1991, when the association began tracking scrap tire management, reuse of scrap tires increased from 1 in 10 to more than 8 in 10, according to USTMA's report.
TRC's lead recycling business, Salvadori, has more than 30 years of designing, engineering, fabricating and deploying sophisticated recycling facilities all over the world.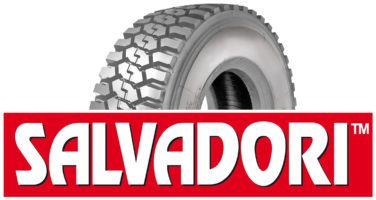 "Salvadori and TRC are working hard to show North America the value to be found in scrap tire management," says Genti Bardhi, Salvadori's North American business development manager. "The report from USTMA underscores both the economic and environmental benefits of this growing trend." Customers around the world utilize Salvadori's equipment to de-bead and downsize truck and OTR tires, as well as manufacture finished products from recycled tires.
A recent project completed in Kalamazoo, Michigan is a great example of the circular economy in motion. Nearly 14,000 recycled tires were used during construction on West Avenue from the Schoolcraft village limits to Portage Road, implementing rubber technology never used before in the United States, according to the Road Commission of Kalamazoo County. [Note that Salvadori was not involved in this specific project.]
"Scrap tire innovation is nothing new to the state, however the type of recycled tire material used for this project has not been used here before," according to Managing Director Joanna Johnson.
Two test sections were designated to investigate the use of reacted and activated rubber – composed mostly of finely ground used car and truck tires – to create cost-effective, long-lasting, safe and environmentally friendly mixes and surface treatments for roads.
TRC through its portfolio of brands is committed to support the circular economy with our 4r vision of Repair, Reuse, Recycle and Repurpose. We are thrilled to see an example of the circular economy in action through the work of others.
"Our engineering team works closely with top universities to research and design machines that output such end products and materials. Salvadori's solutions are customized for our clients to meet their specific needs," says Bardhi.
To learn more about TRC and their brands to fulfill their 4r vision while supporting the circular economy, visit TRC4r.com.
An estimated 13,672 scrap tires were recycled to create a hot chip seal and rubber overlay applied to W Avenue, Kalamazoo, Michigan. (Photo provided by the Road Commission of Kalamazoo County)